Puma has taken a specific colour combination of the Storm Adrenaline sneakers from its webshops. Reason: people apparently think the shoes look too much like Adolf Hitler.
They are not the most high-end sneakers from the German sportswear manufacturer, but because of the good price, they are popular. And at this point, they are by far the most discussed sneakers of the moment. After one tweet by someone who noted that that Puma sneakers look like Adolf Hitler, the ball started rolling.
If you haven't been told about the similarity, you probably wouldn't have noticed it yourself. But once you see it, it cannot be unseen.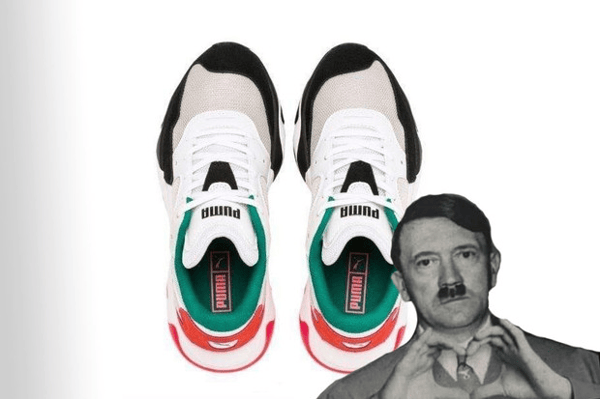 © photo by Terry Evans